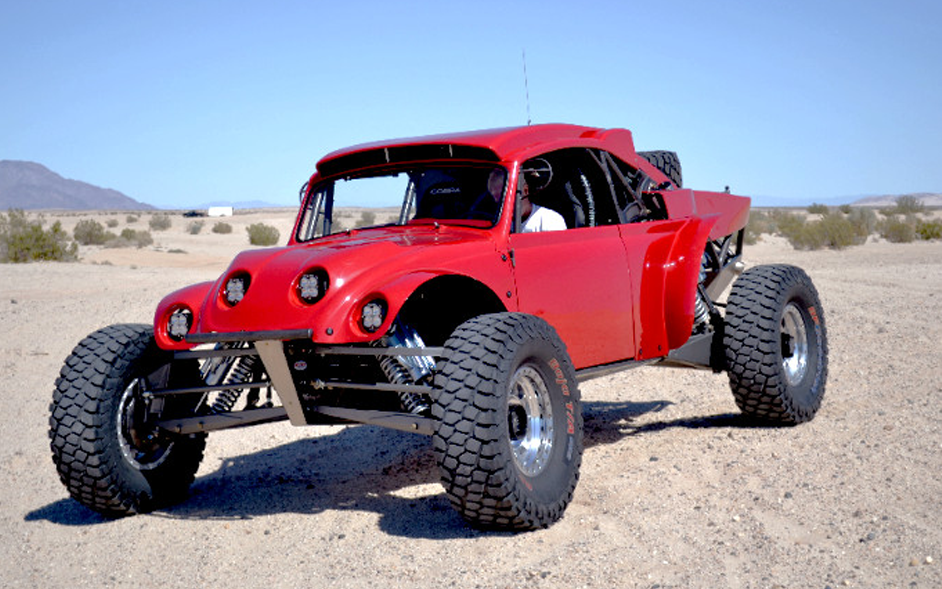 Jimco Racing's Special Feature: The Baja Bug of Dreams
On March 21st, a snap shot of a fully assembled race-ready Baja Bug was published on the social media outlets of Jimco Racing, Inc. In a matter of hours, the image had rallied over 15,000 "likes" on Facebook, almost 5,000 shares and reached the eyes of over 500,000 people. Comments like, "That is the baddest bug I've ever seen! And I've seen lots!" and, "… this is a Jimco work of art!" swirled through many more comments of praise, comments of desert racing enthusiasts alerting other desert racing enthusiasts, and comments begging to know more about this "insane and inspiring" new build from Jimco.
Jimco gave it's fans what they wanted less than 24-hours later with a follow up post containing more images of the cherry red race car. Comments like, "That is a BEASTMODE bug" flooded the Facebook and Instagram feeds once more, and the crowd again reached out to Jimco for more information about this Bug of Dreams.
Gay Smith, a long time Jimco loyal, had been tearing up race courses in a car he purchased 15-years ago but decided it was time for a new race vehicle. For Gay Smith, and for many off road racers, desert racing is much more than a glorified hobby; it is a lifestyle, rich with memories. Smith wanted his new race car to not just be competitively able to burn through the contour of the desert, but also embrace the culture of desert racing.
The finished product not only captures desert off road racing from an aesthetic point-of-view, but also with the whole making memories aspect… This new Jimco chassis with a vintage-inspired body competed in the NORRA Mexican 1000: A 4-day 9-stage rally race, holding historical influence over the off-road community since 1967. Gay Smith brought his new Jimco across the final checkered flag in Cabo 7th overall, and first in class!
Specifications of Gay Smith's "Beastmode Bug"
MOTOR: Roush Ford V8 427ci, 650 Hp, 640 Ft Torque
TRANSMISSION: Albins 5 Speed Sequential with Convertor
WHEELBASE: 120″
TRACK WIDTH: 92″
WHEEL TRAVEL: 22″
SUSPENSION: Jimco Champion Class 1 Suspension
STEERING: Howe 3.0 Steering Rack
TIRES: 37″ BFG KR2's on 17″ Method Wheels
BRAKES: Jamar Trophy Truck Caliper
BODY: Custom 1966 VW Bug