Armin Schwartz & Bryan Lyttle Off the Start Line in Ensenada
Escondido, CA 6/9/2011 – The 43rd running of the SCORE Tecate Baja 500 took place in Ensenada, Baja California, Mexico this past weekend. The Baja 500 course ran along a rugged 452 mile track around the upper portion of Baja California's peninsula both starting and finishing in Ensenada. This was round 3 of the five race 2011 SCORE Desert Series with 254 total starters in this race alone. Only 160 of those to start would actually finish. Because the All German Motorsports team has plans of switching to the premier Trophy Truck class, we came into this year's Baja 500 with a mindset different from the rest. While winning is always our ultimate goal and what we prepare for we went to Baja with intent to put on a good showing for our sponsors, SCORE fans and our entire AGM race team.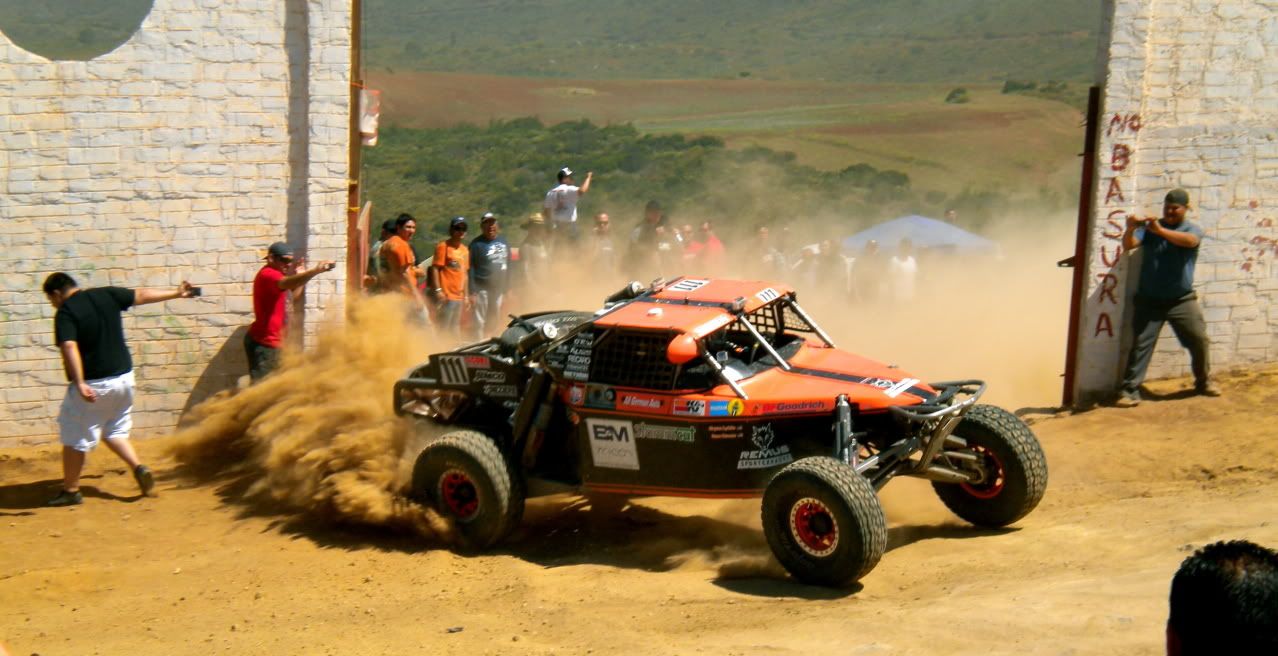 AGM #111 Jimco Class 1 

 
The All German Motorsports #111 Jimco Class 1 race car (better known as the "Chevy Car") was 11th off the start line with a total of 27 Class 1 cars in class. Driver Armin Schwarz and Navigator Bryan Lyttle took on the first 230 miles of the race with Driver Armin Kremer and Navigator Sam Osman finishing the remaining miles of the course. As is typical with Baja racing gremlins always seem to appear when least expected.  At RM6 the Chevy car lost its first of 2 serpentine belts forcing Bryan Lyttle to exit the car before fully getting into a groove on course. At RM60 the car would lose its second belt. From there the race was on, with plenty of cars and trucks to chase down AGM team drivers Armin Schwartz and Armin Kremer did their best to put the AGM #111 Jimco Class 1 on the box. While they would fall short of a podium finish the team's never give up attitude carried the car through to take a 10th in class finish in just over 12 hours.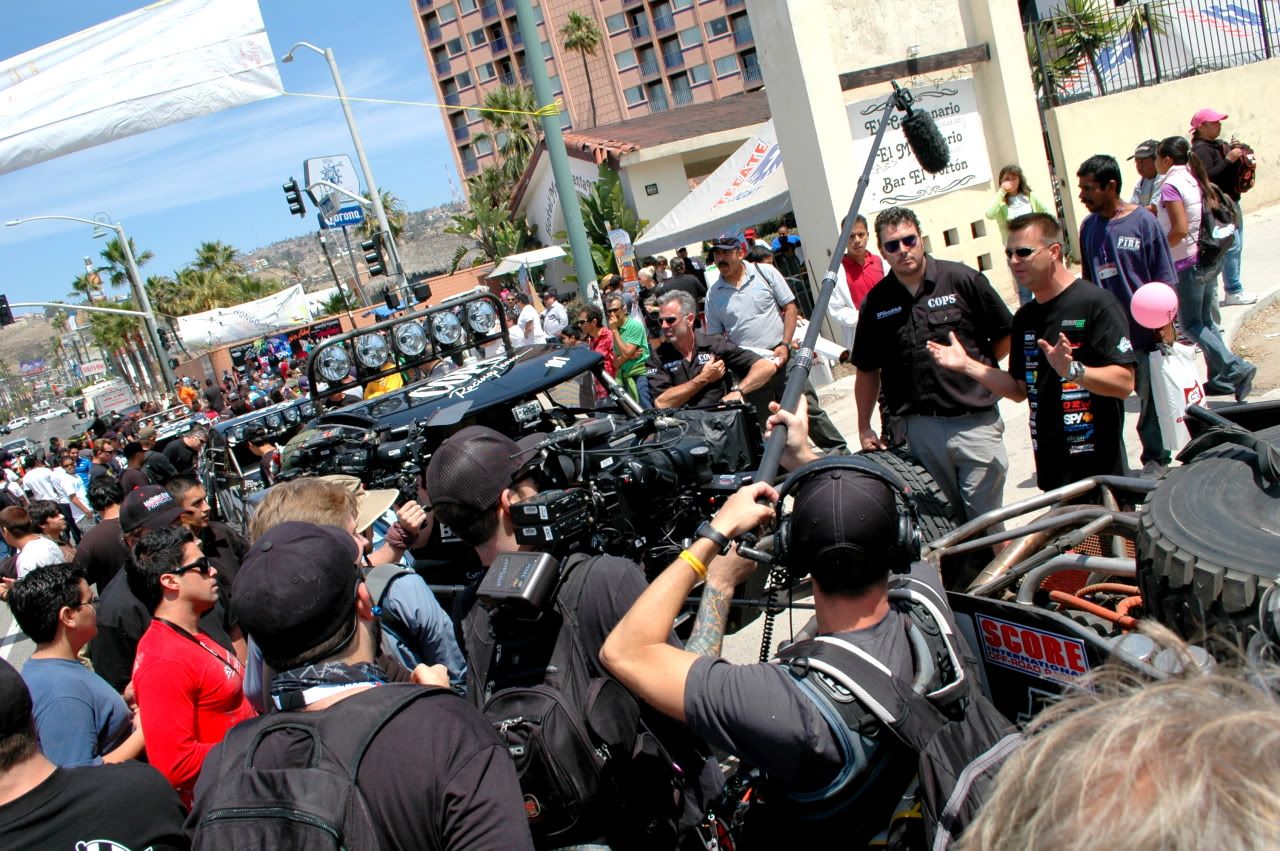 AGM Team Owner Martin Christensen Being Filmed For The New 3D Show w/ Langley Productions 

 
A highlight of the weekend was the 3D filming of a new Langley Productions special to air on a Discovery Channel owned 3D network.  With 3D camera crews following the team throughout the weekend in Baja and throughout the race both in-car and above in helicopters AGM is very excited to be apart of this new feature show to be aired sometime in the future.  Coming up this month on June 23rd at 8:00 PM Pacific Standard Time on Spike TV will be another Langley Productions show featuring AGM called "Road Warriors".  This show was filmed throughout the 2009 SCORE Baja 1000 race. Make sure to tune in to catch all the action from that memorable event!
All German Motorsports would like to thank our all volunteer team for their hard work and dedication that allowed us to make it to the finish. AGM would also like to send a big thank you to all our sponsors that help make this happen:
B&M Tricon – Stammcut – BFGoodrich – Jimco – Remus Exhaust – K&N Air Filters – Bilstein Shock Abosrbers – Meziere Enterprises – Fortin Transmissions – Lucas Oil Products – Eibach Springs – Stand 21 – Recaro Seats – Collisions Plus – All German Auto – Off Road Warehouse (ORW) – Danzio Performance – Method Race Wheels – Alcon Braking System – Schroth Racing Belts – Baja Designs / Soltek Light Systems – Spy Optics – F&L Racing Fuels – Powerstride Batteries
All German Motorsports 2011 SCORE Baja 500 

 
About All German Motorsports
All German Motorsports strives to be the preeminent organization in every field we are involved in, through hard work, determination and a structured scientific approach.  Whether it is racing in the desert, repairing vehicles or adding to our ever growing line of high end products designed specifically for racers. We are committed to providing to our team members, partners, customers and fans with the very best we have to offer. www.AllGermanMotorsports.com
About SCORE International
SCORE International is an off-road sanctioning body in the sport of desert racing and is famous for its flagship event, the Baja 1000.  SCORE races are held in the United States and Mexico. Founded by Mickey Thompson in 1973, SCORE continues today under the direction of Sal Fish. www.SCORE-International.com