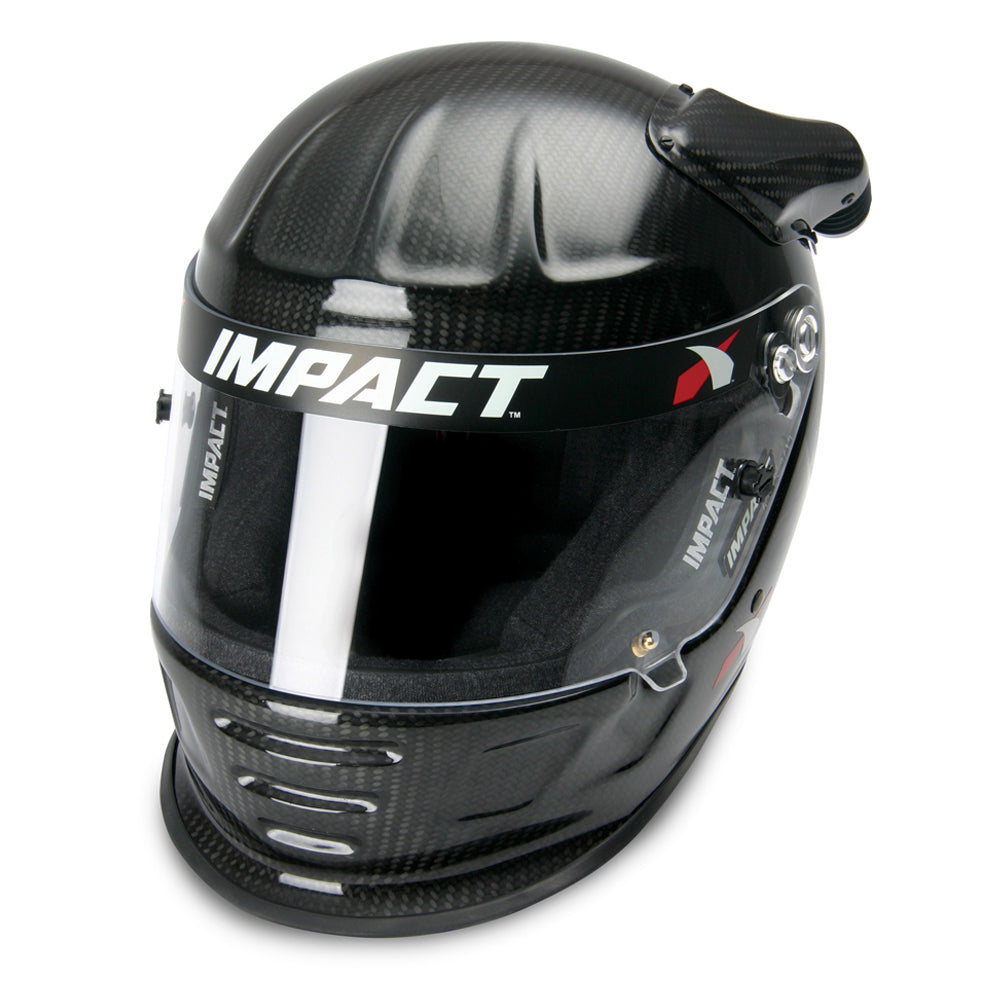 Carbon Fiber Air Draft OS20 Impact Helmet
Impact by MasterCraft Safety
The SNELL 2015 certified Air Draft OS20 Impact Helmet is offered in Carbon Fiber. Standard width removable cheek pads are included however a variety of cheek pads ranging from thin to thick are available.  With the Air Draft OS20 Impact Helmet offered in sizes from XS to XL and customizable cheek pad thicknesses, there is a fitment combination that will accommodate nearly any racer.  Impact by MasterCraft Safety's "intelligent" Gray Matter liner (a proprietary designed liner, upholstered in fire-resistant fabric) and interchangeable cheek pads allow racers to dial in the perfect fit so they can concentrate on winning.  The Air Draft OS20 Impact Helmet has a large eyeport for excellent visibility on the track, covered by a heavy-duty and durable 1/8-inch polycarbonate shield (very important in dirt track and off-road racing) with a three-position detent.  Like Impact by MasterCraft Safety's full line of helmets, the Air Draft OS20 Impact Helmet manufactured right here in the United States.
HANDCRAFTED IN THE USA!!!
SNELL 2015 CERTIFIED
Shell construction of 100% Carbon Fiber.
Extended chin foil captures downward airflow to reduce helmet lift and buffeting.
Forward facing louvered chinbar vents.
Impact's wide eyeport for great vision area.
Gray Matter fire-resistant covered liner made of Impact's "intelligent" single piece variable-density core.
Interchangeable cheekpads for a perfect fit (comes with std cheekpads, other sizes are extra).
Fire-resistant Kevlar® chinstrap with locking dual D-ring design.
.125" Clear Shield comes standard with 3 position detent.