Impact Racing - 16.1 Racer Series Restraints- 2" Latch & Link
Impact Racing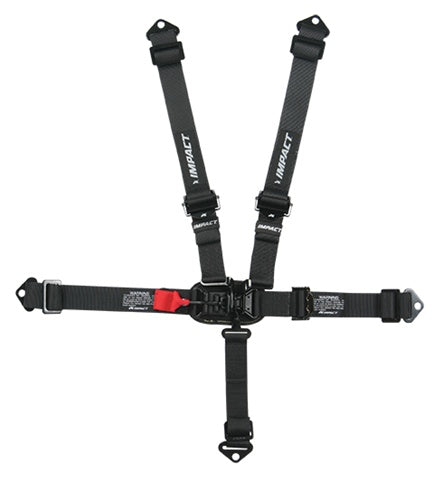 Impact's 2-inch dirt-track style restraints are the belt choice of championship Sprint and Midget Car racer, Jerry Coons, Jr. Featuring Impact's exclusive light-weight matte-black hardened steel latch-and-link hardware and polyester 2-inch webbing, these restraints can withstand a full season of dirt-track use.
Includes: QSR Adjusters, Bolt-In Ends and Three-Bar for Wrap.
Part Numbers


Manufacturer certified to comply with the SFI Foundation's 16.1 specification.
Specifically Designed for Dirt Track Applications.
QSR Adjuster on Shoulder Belts.