PCI - ICOM MOBILE F5021
PCI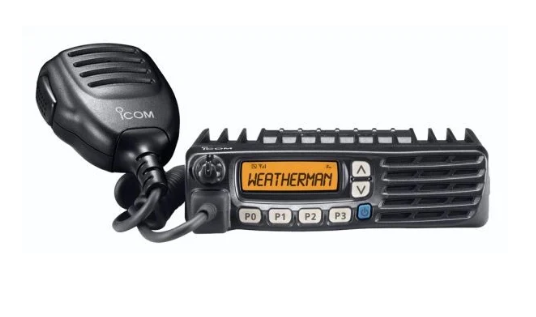 The Icom F5021 Mobile Radio makes the perfect Base Camp or Chase Truck Radio. 
Available as a package with antenna and coax.
50 Watts of Power
128 Channels
Heavy Duty Hand Microphone Included.
Radio only and Hole Mount Coax Package comes with hard wire power cable.
Magnetic Mount Coax Package comes with Cigar Power Cord.

Race version includes the intercom interface cable, Chase versions are meant to use with hand microphones.
Specifications:
Radio Type:Mobile VHF Radio
Frequency Range:136–174 MHz
Number of channels:128 channels / 8 Zones
Current Drain:TX 50w vhf 10.0A
RX Max Audio 1.2A
Stand-by 300 mA
Power Supply Voltage:13.6v DC
Dimensions (WxHxD)5-29/32 x 1-9/16 x 6-19/32 inches.
Weight:2.4lbOutput Power:50w @ 13.6v DC
Supplied Accessories:Hand microphone (HM-152), DC power cable, Mounting bracket kit, Microphone hanger, Key assign sticker