Zero 360 SFI 17.1 10lbs Mechanical + Dual Auto Activation
Life Line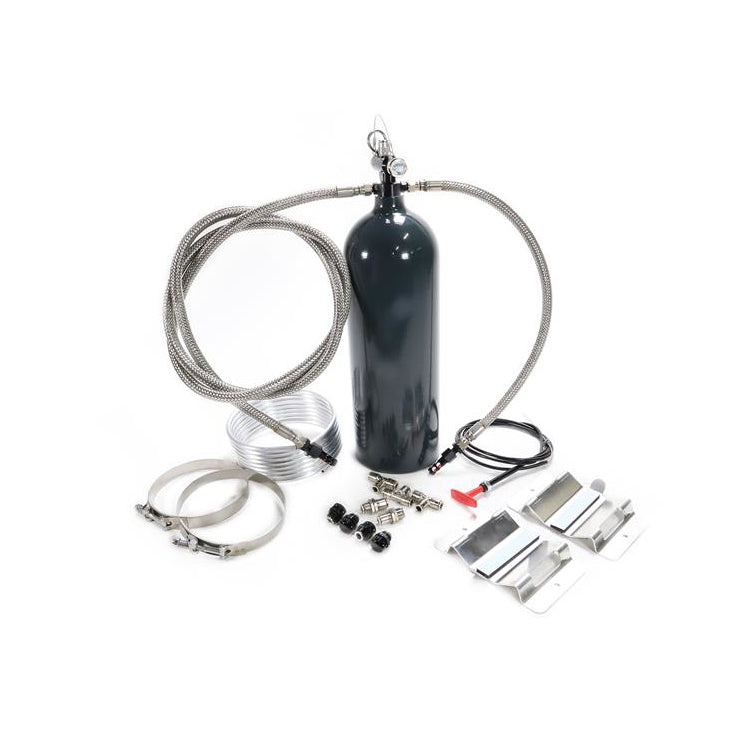 Lifeline Zero 360 SFI 17.1 fire suppression systems have over 25 years of Motorsport safety knowledge and unparalleled experience applied in development to deliver a lightweight and compact SFI compliant system.
The nozzles disperse 3M Novec 1230 clean agent gaseous suppressant which provides a high level of fire suppression capability that's safe for your electronics and doesn't leave residue behind, unlike other suppressants. Two aluminum nozzles disperse the 3M Novec 1230 upon mechanical activation, or two fast acting automatic nozzles divert suppressant to the source of the fire requiring no input from the occupant(s) - either of which provides a high level of fire suppression capability with no residue and no electrical system damage.
Available with your choice of Aluminum or Steel tubing to meet a range of sanctioning body requirements. Aluminum tubing is our preferred tubing for SFI systems due to its easier nature of bending for installation compared to steel tubing. However, some sanctioning bodies require steel tubing be used in SFI-spec systems in order to be compliant with the rules. Please consult your rulebook to confirm requirements. 

Kit Includes
10lbs Mechanical Bottle w/ 5/16" / 8mm Outlet (x1)
6ft / 2m Pull Cable (x1)
Zero 360 SFI Manual Nozzle (x4)
5/16" / 8mm Equal T Connector (X3)
5/16" / 8mm Bulkhead Fitting (x2)
9.5ft / 3m 8mm Steel or Aluminum Tubing (x1)
10lbs Bracket & Straps (x1)
Decal Pack (x1)