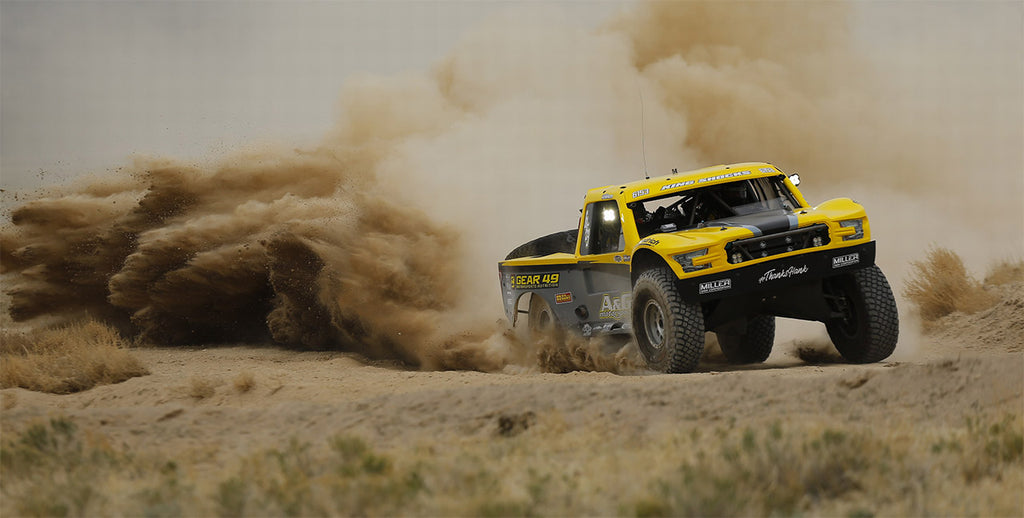 The Jimco Racing Silver State 300 wrapped up over the weekend in spectacular fashion.
Open to Cars, Trucks, UTVs, Motorcycles, and Quads, the Jimco Racing Silver State 300 was a 300-mile point-to-point race near Alamo, Nevada. Competing for the podium placement and for points toward Best In The Desert's overall series championship, the racecourse is one of the most unique in all of off-road racing set amidst a combination of high desert, mountains, and rural backroad Nevada trails and dirt roads, making it an annual favorite for Best In The Desert racers. 
"We couldn't have asked for a better day of racing or a more flawless implementation of the actual competition," said Best In The Desert CMO Bryan Folks. "Everything went like clockwork. Most of all, we are happy to report no major injuries or incidents out in the field. Based on the smiles and overall atmosphere at the finish line I think the event was everything we hoped it would be. A big thank you to our staff and volunteers."


Overall, the weekend saw some impressive action and tight finishes and exciting racing on one of the most unique and fun courses on the Best In The Desert schedule. 
"It's great to see when all your hard work and effort comes off just as you planned," commented Best In The Desert Race Operations Mgr. Jeff Phillips. "We had a great turn-out with some really close racing all day. It's clear the Silver State 300 racecourse is a favorite based on all the positive comments we received. I want to especially thank my staff and all the volunteers that came out to make it possible for our racers to do what they love best. The pre-event festivities combined with the fact we held our first post-race awards ceremony on Sunday in over a year are all signs we are getting back to normal."

The full list of results for the Jimco Racing Silver State 300 can be found on the Best Of The Desert website here. We're looking forward to the next Best In The Desert race on the 2021 schedule: the highly-anticipated Rocky Mountain ATV/MC World Hare and Championship Presented by GPR in Tonopah, Nevada on May 21 to May 23, 2021.